Mindfulness Meditation

Mindfulness skills
help you remain calm when life is challenging. Through developing your awareness of unhelpful thought patterns, you can choose to relate differently to stressful events in your life, be more accepting of difficulty when it arises as it inevitably will and feel more alive. There is considerable evidence from neuroscience that demonstrates that we can all benefit from integrating Mindfulness skills into our lives. Mindfulness can help improve memory skills, help us be more focussed, boost our immune system, reduce anxiety, support creativity, help us to be kinder towards ourselves and others…
For Individuals:
If you are interested in increasing your sense of well being and would like to relate more calmly to stress and difficulty in your life, I offer Mindfulness for Wellbeing based on the book 'Mindfulness: Finding Peace in a Frantic World' by Mark Williams and Danny Penman. This course is for everyone.
'Mindfulness for Creativity' based on the book of the same name, will give you an opportunity to explore using Mindfulness skills to support your creativity whether this be creative problem-solving, creative pursuits or your work within a creative industry. This course is suitable for newcomers to mindfulness as well as individuals who have already taken a Mindfulness course and want to refresh their skills and approach their use from the perspective of enhancing creativity.
Breathworks 'Mindfulness for Health' is based on the acclaimed book by Viyamala Burch & Danny Penman This course is for anyone who would like to incorporate simple practices into daily life to relieve the suffering of living with chronic pain or long term, physical health conditions.
These courses consist of four ninety minute sessions offered on a weekly or fortnightly basis to suit you with email contact and support in between sessions.
For Groups:
If you are an employer interested in offering a taster or one of the full courses described above, Suzanne can be deliver these on your premises. Should you have a group of between 6 and 12 interested in a particular course, but do not have your own venue, Suzanne can deliver the course of your choice at The Rooms.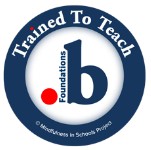 For further information or to discuss any of our Mindfulness courses please contact us.
Our mindfulness tutor
is
Suzanne Bethell
.