Our Team
Clair Callister
Cognitive Behavioural Therapist
Post Graduate Diploma in Cognitive Behavioural Psychotherapy
BSc Psychology, DipSW, MA
BABCP and HCPC member
EMDR Trained
GDPR Compliant

With 20 years experience in mental health services I have worked alongside people who have a broad and varied range of difficulties. A qualified Cognitive Behaviour Therapist I have effectively treated problems such as depression, panic, worry, phobias, OCD, IBS, PTSD and issues with self esteem, self confidence and stress.

I have a special interest in persistent depression and in working with individuals to find a shared understanding of what could be maintaining their low mood, and then developing long term solutions. Trauma focussed therapy is also a specialist interest and I am trained in EMDR (Eye Movement Desensitisation and Reprocessing) a NICE recommended treatment for people suffering from PTSD.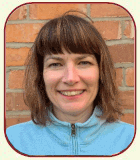 Michelle Wilson
Cognitive Behaviour Therapist
BABCP Accredited
Post Graduate Diploma in Cognitive Behaviour Psychotherapy
Certificate in Cognitive Behaviour Therapy
BSc (Hons) Psychosocial Management of Psychoses
BA Health & Social Care
Certificate in Counselling
Diploma in Nursing Studies (Mental Health)
NMC Accredited
GDPR Compliant

With over 20 years' experience working in the NHS as Mental Health Nurse, I first became involved in psychological therapy following the completion of a BSc(Hons) Degree in working with individuals experiencing psychoses and their families. This eventually led me to completing formal Cognitive Behaviour Therapy training, eventually qualifying as a Cognitive Behaviour Therapist 8 years ago: a role which I thoroughly enjoy and find rewarding.

As an accredited CBT therapist I have experience of working with a wide range of problems, such as; depression, phobias, anxiety, panic, worry, agoraphobia, Obsessive Compulsive Disorder, trauma and low self-esteem, working with NICE guidelines. I also have experience of working with psychoses and bipolar disorder, and have a special interest in the latter, in particular helping to develop strategies to prevent relapse. I also enjoy working with low self-esteem and problems with self-confidence.

Recently, I have become keen on integrating both Mindfulness and Acceptance approaches into my practice, and have sought training on these (third wave interventions).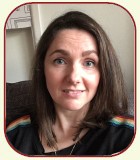 Kate Mayall
Cognitive Behavioural Therapist
Postgraduate Diploma in Cognitive Behavioural Psychotherapy
Postgraduate Diploma in Career Education and Guidance
NVQ Level 4 in Supporting Children, Young People and their families
Member of the British Association for Behavioural and Cognitive Psychotherapy (BABCP)
GDPR Compliant
I have worked with people of all ages and backgrounds for over 10 years offering support with wide ranging areas of need and difficulties. I have experience of working with young people with additional needs make key transitions in their lives.

I integrate mindfulness and compassion focussed elements to my practice to complement traditional aspects of CBT allowing tailored support to each individual as required.

I support people with a range of mental health needs including low mood, depression, generalised anxiety disorder, social anxiety, specific phobias, health anxiety, obsessive-compulsive disorder and low self esteem. .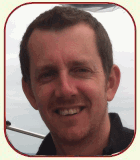 Tim Mayall
Cognitive Behavioural Psychotherapist
Post Graduate Diploma in Cognitive Behavioural Psychotherapy
Level 6 Diploma in Career Guidance & Development
Postgraduate Certificate in Career Education & Guidance
BA Hons. Degree in Organisation Studies (inc Psychology in Organisations)
Member of the British Association for Behavioural and Cognitive Psychotherapies (BABCP)
GDPR CompliantGDPR (General Data Protection Regulation) compliant.
I am a qualified Cognitive Behavioural Psychotherapist with over 10 years experience in providing professional and confidential support for people with a wide range of difficulties.

I have a particular interest and strong experience in working with people that are having work-based difficulties including: work stress, difficult relationships in the workplace, self-esteem and stress during periods of unemployment, anxiety around career thinking/progression.

I am also able to work with a variety of Mental Health Conditions including Social Anxiety Disorder, Generalised Anxiety Disorder, Health Anxiety, Low Self Esteem, Perfectionism, Low Mood, Depression, and Obsessive-Compulsive Disorder. 

I have also completed training utilising CBT techniques including Mindfulness-based and Compassion Focused Therapy which allows for an integrative approach to treatment.

I am able to provide cognitive behavioural therapy for people on limited incomes, at reduced rates.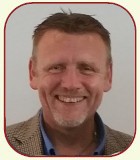 Lee Martin
High Intensity Accredited Cognitive Behavioural Therapist
Postgraduate Diploma in Cognitive Behavioural Therapies 2015
Registered Mental Health Nurse 1983, NMC Registered.
Qualified EMDR Therapist 2013
Completed training in Cognitive Behavioural Analysis System of Psychotherapy (CBASP) 2016
STORM trainer since 2013
BABCP accredited
GDPR Compliant
I have worked in the area of Mental Health since qualifying in my core profession as a Registered Mental Health Nurse in 1983. My career has taken me across a wide range of settings and professional roles, including In-patient services for Adult and Older Persons services, Rehabilitation, Community Mental Health Services, Secure in-patient Forensic services and most recently Primary Care Psychological Therapies Services, where I undertook the role of manager for 6 years before deciding to focus on my role as a therapist full time.

I am a qualified EMDR therapist registered with EMDR Europe and Ireland, and I am an accredited Cognitive Behavioural Therapist with the BABCP.

I provide Cognitive Behavioural Analytical System of Psychotherapy (CBASP) for depression which is a treatment for enduring depression, and I provide Feeling State Therapy for Addictions and Trauma.

I have worked with clients presenting with a wide range of psychological difficulties which have included Addictions, Depression, Health Anxiety, Social Anxiety, Generalised Anxiety Disorder, Panic, Low Self esteem, Obsessive Compulsive Disorder and Post Traumatic Stress Disorder, I have a particular interest in Post Traumatic Stress Disorder and I work closely with the Military Veterans service and the Manchester Arena Hub which supports victims of the Arena bombing. I work with clients who have experienced PTSD as a result of road traffic accidents and other trauma experiences.

Contemplating accessing Psychological Therapy can feel like a difficult thing to do so I aim to ensure that clients are provided with a supportive and safe environment to discuss their personal problems.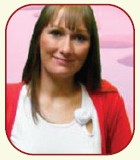 Jenny Williams
Dietitian & Counsellor
M.Sc Nutrition & Dietetics | Post Grad Diploma Counselling
Post Grad Cert Sports Nutrition | PG Cert Eating Disorders
M.Sc modules in CBT, Obesity & Eating Disorders
BACP accredited counsellor | Registered with HCPC & BDA
GDPR Compliant
Remote Appointments Only
I have worked for the NHS since 2007 & also in the private sector as an accredited counsellor & registered Dietitian. As a Dietitian I specialise in working with adults & young people with Eating Disorders as well as their carers'. I also work with people with specialist dietary needs such as diabetes, IBS, PCOS & people who participate in sport. I offer Weight Management sessions for those who wish to lose weight & keep the weight off. Within my role as a counsellor I offer a safe, non-judgmental space for people to explore their difficulties. My specialist areas include bereavement, eating difficulties, relationship problems, low mood, stress, workplace issues, personal development, low self-esteem/confidence.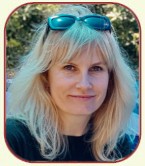 Lindsey Marshall
Cognitive Behavioural Therapist
Post Graduate Diploma in Cognitive Therapy ( Salford ) 2001
Registered Mental Health Nurse ( Chester ) 1995.
Certificate in Mindfulness Training 2013
DBT ( part 1 ) 2019)
Loss and Bereavement Training. 1998
GDPR Compliant



I have worked within the NHS since qualifying as a Mental Health Nurse in 1995. My various posts all over the North West have been in psychological therapy departments , and have provided me with extensive experience working with clients in both primary and secondary care services experiencing a range of mental health problems.

I qualified as a Cognitive Behavioural Therapist in 2001 , and took up post as the Clinical Lead Practitioner for the Therapy centre within Macclesfield Mental Health Services. I trained and clinically supervised a range of disciplines including , psychologists , medical students and nurses. I also gained accreditation at this time with the BABCP.

I continue to attend training and short course's in ( third wave ) CBT approaches including Compassion Focused Therapy and Acceptance and Commitment Therapy. I enjoy working with individuals who are experiencing difficulties of varying degrees with their mental health which is preventing them enjoying and living their best life. I treat a range of mental health problems including , Depression and Mood Disorders , Anxiety Disorders such as Panic , Social Anxiety, Generalised Anxiety Disorder, Health Anxiety, OCD and Chronic Fatigue Syndrome.

I treat clients who have experienced trauma and as a result are struggling with adjustment issues and associated symptoms . I also work with individuals with low self esteem and confidence/ self image issues.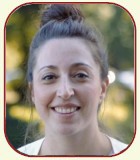 Dr Sara Bardsley
Clinical Psychologist
BA (Hons) Clinical Psychology
Psychodynamic Interpersonal Therapy trained 2016
Doctorate in Clinical Psychology 2016
EMDR trained 2019
HCPC registered
GDPR compliant

I have worked within the NHS for 5 years as a clinical psychologist and specialise in offering assessment, formulation and therapy for adults with physical and mental health difficulties, which often involves developing an understanding of the links between people's physical and emotional difficulties and supporting them to manage their associated distress.

I have worked with individuals and families supporting them through different stages of diagnosis and treatment for cancer and have experience of working with a range of physical health problems, including medically unexplained symptoms. I have experience of supporting individuals with complex and often difficult to understand physical health diagnoses and symptoms such as chronic fatigue, fibromyalgia, and functional neurological disorder.

Within my current role within the NHS, I work with people who present frequently at A&E or at their GP surgery to seek support in relation to their physical or mental health difficulties and support those individuals to learn different ways to manage their distress and increase their sense of control over their emotions, their relationships, and their lives. I offer clinical supervision to other professionals and provide training and consultation.

I have experience of working with individuals who have experienced trauma, often in the context of their relationships, which has gone on to impact on how they experience and cope with their emotions and how they relate to both themselves and others. I also work with couples to help them to identify and modify unhelpful dynamics and responses in their relationship, address challenges they may be facing together, and improve communication and patterns of relating.

I specialise in Psychodynamic Interpersonal Therapy (PIT), which is an approach which has been shown to help people with a range of different problems including depression, self-harm, relationship difficulties, personality disturbance, and functional (medically unexplained) symptoms. PIT is a psychodynamic intervention that focuses on problematic patterns in relationships that are used to avoid difficult emotions, which increases the individual's experience of emotions such as anxiety and depression. There is a focus on the relationship between the therapist and client to help the client to understand some of the problematic patterns that might exist in other relationships in their lives. .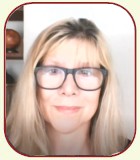 Lou Hillier
Chartered Counselling Psychologist
Remote Appointments Only
BSc Psychology (Hons) (BPS approved) 1999
Post Graduate Certificate Counselling & Psychotherapy 2000
Certificate Hypnotherapy 2001
Diploma & Advanced Certificate Counselling 2000-2002
MSc Counselling Psychology Humanistic & CBT 2004
Doctoral Qualification Counselling Psychology 2005
Certificate Mindfulness Training 2008
Diploma Neurolinguistic Programming 2009
Certificate Equine Assisted Psychotherapy 2011
Post Graduate Practitioner Diploma Cognitive Analytic Therapy 2015
Certificate CBT for Personality Disorders (Beck Institute approved) 2017
Certificate Third Wave CBT, CFT, DBT, ACT & Mindfulness 2018
EMDR Trained
Since qualifying as a psychologist in 2005, I worked for 15 years in the NHS in primary care, secondary care community mental health teams and also in the voluntary sector, providing services to adults, couples and young people/children 12+. Since 2020 I have worked exclusively as an independent psychologist.

The range of psychological therapies I provide include: interpersonal and integrative psychotherapy, cognitive behaviour therapy, counselling, acceptance and commitment therapy, compassion focused therapy, solution focused therapy, cognitive analytic therapy, mindfulness and hypnotherapy.

I have experience of working across the full spectrum of conditions from mild to severe presentations. I specialise in interpersonal relationships, attachment, complex trauma, addictions, current/historic abuse, loss/bereavement, as well as the main anxiety and depression related conditions, for example, generalised anxiety, social anxiety, panic, health anxiety, OCD, stress, PTSD, low self-esteem, low confidence, low mood, low motivation and bi-polar disorder.

The purpose of all the training is to be equipped with the widest possible selection of strategies, skills, techniques and theories to draw upon to make sure my clients get treatment that is highly tailored to their unique individual requirements and the most appropriate assistance to meet their goals and needs.

GDPR Compliant
Accredited by Health Care Professions Council (HPCP) & British Psychological Society (BPS)
Approved Insurance Provider for: BUPA, AXA PPP, Aviva, Healix, (WPA pending).
Jane Leach
Person-Centred, Integrative Therapist
BA
BACP registered
Diploma in Therapeutic Counselling
Certificate in Therapeutic Counselling
Certificate in Social Sciences
GDPR Compliant
As an experienced Person Centred, Integrative counsellor I work with adults and adolescents. I am a registered member of the BACP therefore I adhere to their guidelines working ethically to promote the well-being of my clients. I am a warm, open empathic counsellor with the belief that each person is unique and has the ability for growth and change. I believe the therapeutic relationship is vital to the success of therapy which means I will provide a safe, open, and non-judgemental, confidential setting where you will be at ease.

I work with clients helping them to find a greater understanding of 'self' and enable them to overcome any difficulties they may be having in various aspects of life. My experience is extensive having worked in a medical setting for many years which led me to supporting individuals and families through various life experiences within the community.

I have counselling experience through training and private practice of working with a wide range of client issues; Bereavement, loss, low self-esteem, difficult life events, relationships issues, family issues, anxiety, depression.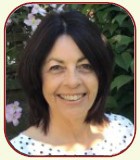 Louise O'Boyle
Cognitive Behavioural Therapist
BABCP Accredited
Post Graduate Diploma in Cognitive Behavioural Therapies (CBT) 2009
Psychosocial Interventions (PSI) Diploma Module -2006
Certificate in Managing Health Services (MESOL) - IHSM 1992
Registered Mental Health Nurse-(RMN) 1983
GDPR Compliant
I am an experienced BABCP Accredited Cognitive Behavioural Therapist (CBT) who worked in a NHS Improving Access to Psychological Therapies (IAPT) service since qualifying in 2009 until I left the service in 2017. Prior to this I worked as a Registered Mental Health Nurse (RMN) in the NHS for over 25 years. My career has given me a broad spectrum of working with adults suffering from mental health issues that has enabled me to develop effective skills at providing high levels of care and standards in my delivery of CBT therapy. I am pleased to now be working in the field of private CBT practice at The Rooms in Knutsford.

My work as a CBT has been varied- I implement evidence-based psychological therapy using NICE guidelines to clients who are suffering from disorders or diagnoses of Depression- Anxiety- Health Anxiety- Panic- Specific Phobias-Social Phobias- Obsessive Compulsive Disorder- Post-Traumatic Stress Disorder-Post-Natal Depression- Body Dysmorphic Disorders and those clients sustaining low self-esteem and confidence issues.

It is important that CBT work is collaborative and following assessment and agreement of the problem areas to address, that the treatment programme is individually tailored to suit the client need to ensure specific cognitive and behavioural changes. My work includes goal-setting- self assessment and feedback to ensure that progress is established and maintained as appropriate. Relapse prevention work is an important part of this process to complete a therapy programme and ensure continuity of using learned techniques in everyday life once therapy has ended.

I have a special interest of incorporating "Third Wave" therapies –Acceptance and Commitment Therapy (ACT) and Mindfulness into my work and have completed short courses and workshops to use these approaches effectively. I strive to ensure that clients have a positive experience of using CBT therapy and can achieve their goals of participation with this treatment modality.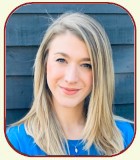 Dr Laura Richardson
Clinical Psychologist

Doctorate in Clinical Psychology
MSc Psychology
PgCert Cognitive Behaviour Therapy
BSc Psychology
HCPC registered
GDPR Compliant
I started working in psychology in 2009, before undertaking my doctorate in clinical psychology in 2014. Since completing my training to become a clinical psychologist, I have worked in both the NHS and the charity sector, and within different therapeutic settings.

I have experience of working with a range of mental health difficulties including anxiety, depression, bereavement and loss. I have a particular interest in physical health and I have supported individuals experiencing various health problems including stroke, dementia, neurological conditions, non-epileptic attack disorder and cancer. I am able to offer therapeutic interventions to adults of all ages.

I have experience of using different therapeutic approaches including cognitive behavioural therapy, acceptance and commitment therapy, compassion focused therapy and mindfulness. I aim to work in a person-centred and collaborative way; working with you to make sense of whatever difficulties you are experiencing, and in jointly considering ways to move through these.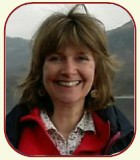 Claire Friday
Child and Adolescent Psychotherapist
Adult Psychotherapeutic Counsellor
MSc Psychotherapy (Newman University)
Diploma in Child and Adolescent Psychotherapy
Diploma in Adult Psychotherapeutic Counselling
Registered UKCP (UK Council for Psychotherapy)
GDPR Compliant
Remote Appointments Only
My name is Claire Friday. I have trained as a integrative Psychotherapist at the Northern Guild in Newcastle. Before training as a psychotherapist I worked for over 15 years in the adoption field.

I have worked with various charities, including a child bereavement service and within primary school settings supporting children and young people. More recently I have worked as a psychotherapist with adults within an Enhanced Primary Care Team.

My training at the Northern Guild incorporated working creatively with both children and adults, as appropriate to support and enable expression where words may be difficult to find.

I work with issues such as bereavement, low self-esteem, OCD, somatic issues, eating issues, self-harm, identity issues, peer/bullying issues, anger, anxiety and depression, grief and loss, attachment issues and trauma.

My approach to therapy is to be a companion alongside my client, supporting them by providing a calm and safe environment to explore what brings them to therapy.

When working with children and young people I will meet both the client and parent/s to support understanding of the current difficulties and explore how I can support the client and agree an initial plan so there is a shared sense of direction.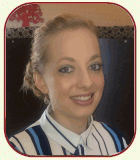 Maggie Day
Cognitive Behavioural Therapist
Postgraduate Diploma in Cognitive Behavioural Therapy
BSc (Hons) Counselling & Psychology
Level 3 Certificate in Counselling Skills
GDPR Compliant
I have 10 years of experience working in the NHS for a range of services which include Doctors training, outpatient hospital clinics and psychological therapies. I have 7 years of experience delivering Cognitive Behavioural Therapy in Primary Care and Occupational Health services. I currently work locum for the NHS in Primary Care Psychological Therapy services providing high intensity, time-limited interventions for a range of anxiety disorders and depression. I am passionate about helping people understand their difficulties and to make positive steps towards achieving their goals. In addition to this, I have experience working for a private medical insurance company monitoring and assessing treatment plans in accordance with company regulations and best practice guidelines.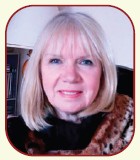 Pam Shahlavi
Counsellor, Couples Counsellor
BA (Hons) Applied Community Studies – Manchester (1991)
Post Grad Diploma in Social Work – Manchester (1993)
Certificate in Mental Health and Distress - Open University (1997)
Practice Teaching Award – Salford (1998)
Postgraduate Diploma in Counselling – Manchester (2002)
Certificate in Mindfulness-Based Cognitive Therapy – Lancashire Care NHS Trust (2010)
IAPT Couple Therapy for Depression - Tavistock London (2014)
MBACP
GDPR Compliant
In 1993 I began working for Social Services as a Social Worker and Counsellor with individuals and families in both Medical and Mental Health settings as well as in the community.

I also qualified as a practice teacher and supervisor of social work students and served as a member of the practice assessment panel at the University of Manchester. For 6 years I also counselled Social Services staff with work related distress. I was then employed by the NHS as a secondary care counsellor in hospital settings and GP practices with older people, couples and carers of all ages. I first started working at The Rooms in 2014 as a counsellor with individuals and couples.

I offer an initial assessment session with you so that we can jointly explore the issues bringing you to therapy and decide if we are able to work together to find the outcomes you are seeking.

We can then organise further sessions but I am also able to refer you to other services or therapists if that feels more appropriate. I provide both short and long term counselling for individuals and couples, together with follow-up sessions at intervals if needed.

As well as considerable professional training and experience I have also undertaken my own extensive individual and group therapy and personal development. This has enabled me to appreciate the apprehension many people have when first visiting a counsellor - building a trusting and confidential therapeutic relationship is a high priority.

In entering therapy you are about to embark on a journey towards feeling empowered and with more self-awareness; emotional resilience; a stronger sense of your identity; greater relationship satisfaction and the ability to rise to future changes and challenges in your life.
Jan Rose
Cognitive Behaviour Therapist, EMDR Therapist and Clinical Supervisor
EMDR Post Grad. Certificate (2012)
Certificate in Mindfulness Training (2012)
Post Grad. Certificate in Dual Diagnosis (2005)
BABCP Accredited (2000 to present)
MSc. Cognitive Behavioural Psychotherapy (1996-1999)
Post Grad. Certificate in the Supervision of Counselling and Psychotherapy (1996)
BAC Accredited Counsellor (1996 - 2001)
BSc.(Hons) Health Care and Counselling (1990)
Diploma of the College of Occupational Therapists (1983)
HPC State Registered O.T. (1983-2016)
I have experience of working in NHS mental health services since 1983, firstly as an Occupational Therapist then, since 2000, as a Cognitive Behavioural Psychotherapist and EMDR Therapist. My post has incorporated a training and clinical supervision role to a multi disciplinary staff group including psychiatrists, clinical psychologists and psychotherapists.

I completed my CBT training in 1999, gaining my accreditation with the BABCP in 2000. Since then my career has included an honorary lecturer and clinical supervisor post on the MSc. CBT course at Chester University, a clinical supervisor role on the MSc. in CBT course at the University of Manchester, and a member of the accreditation panel of the BABCP. I completed my EMDR training in 2012. I have completed extensive training in mindfulness, and short courses in other third wave CBT interventions such as acceptance and commitment therapy , using these where clinically indicated.

I have extensive clinical experience working with anxiety disorders (including OCD, phobias, panic disorder, health & social anxieties, and general anxiety disorder), depression, psychosis, bipolar disorder, trauma and self harm. I have experience working in primary and secondary care mental health services, and also in a forensic setting.

I offer all clients a comprehensive assessment and formulation, before moving on to work on collaborative goals. Regular reviews are incorporated into the therapy programme to ensure ongoing progress, and include time spent on an individual relapse prevention plan. Issues surrounding the primary difficulty, such as low self esteem and relationship difficulties are also addressed.

I left the NHS in 2019 and am pleased to be rejoining The Rooms as a private practitioner.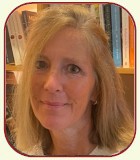 Zoe Brook
Cognitive Behaviour Therapist
Post Graduate Diploma in Cognitive Behavioural Psychotherapy
Member of the British Association of Behavioural and Cognitive Psychotherapies (BABCP)
Registered Member of the British Association for Counselling and Psychotherapy (BACP)
Remote and In-Person therapy
GDPR Compliant
My interest in mental health dates back many years before my qualification as CBT therapist in 2013, having worked for several charities including Anxiety UK and C.A.L.M (Campaign Against Living Miserably) which supports those struggling with depression.

Since qualifying as a CBT therapist 10 years ago, I have trained and gained experience in other therapies including Mindfulness, Compassion-Focussed Therapy and Acceptance & Commitment Therapy. The different therapy names can be confusing but together they provide a collection of individually effective but complementary strategies that allow me to provide clients with an integrative approach which is focussed specifically on their needs.

Delivering this support relies on creating a space where clients feel as comfortable and relaxed as possible during what can be a particularly stressful time in their lives. For some, therapy might be the first time they have opened up about what they are going through and it can feel like a big step into the unknown. Others may feel more confident in reaching out.

Whatever way it is that you come to therapy and whatever brings you, it is important you feel listened to and understood. Together we can then explore and make sense of what is going on for you in order to find the most-effective approach moving forwards.

My experience covers a wide range of mental health issues, including depression and anxiety-in its many forms. These include generalised anxiety, panic attacks, OCD, social anxiety, health anxiety, separation anxiety and specific phobias. Other issues include low self-esteem, perfectionism, assertiveness and anger.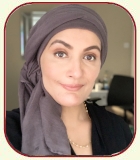 Rosie Khan
Counsellor, Couples Counsellor
Master's in Counselling, PGDip, MBACP
GDPR Compliant
Hi, Rosie here!

I am an Integrative Psychotherapist with a wealth of experience having worked across the North West for the past 13 Years. During my time as a Counsellor I have helped support adults, families, and couples both as part of the NHS and privately.

I provide a warm, safe, non-judgemental space where the client/s can freely express their thoughts, feelings and feel heard. I am qualified in a range of therapeutic approaches and as an Integrative Psychotherapist I tailor the session to best suit your personality and needs to reach the desired outcome.

Some of the issues I work with include: Depression, Anxiety, relationships, sexuality, Sexual Identity, Bereavement, Family issues, Loss, Personal Development, Work related issues, Parental Challenges, ADHA, Autism and Illness.

By working in Primary mental health care service as well as IAPT within the NHS has allowed me to understand my clients' goals and help work towards them within a measured time frame.

I have worked for the Macmillan services supporting people with cancer and family members who have been affected by the illness. Alongside this, I also worked at Women's Aid. Here, I carried out therapy for the victims of domestic, physical, financial, and emotional abuse. Supporting the victims and working with PTSD, building self-esteem and helping the clients to re-build self-confidence enabling them to become the best version of themselves.

I am bilingual in Urdu, Punjabi, Hindi and English and have a wealth of knowledge of South Asian Culture. Throughout your time with me I commit to working ethically and adhering to the British Association of Counselling and Psychotherapy guidelines.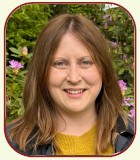 Bethan Rowe
EMDR therapist
Qualified EMDR Therapist
GDPR Compliant
I am a qualified EMDR therapist and a registered mental health nurse.

Eye Movement Desensitization Therapy (EMDR) is an approach that supports people to identify and process traumatic experiences and can be used to treat a wide range of mental health difficulties including PTSD, anxiety, and depression as well as other mental health difficulties that are often associated with trauma.

I have over 15 years' experience working in both NHS and private mental health services across a broad range of settings including primary care, secondary care, and forensic settings. This has involved supporting people in different roles including care coordination and working therapeutically with people to support them to manage their mental health difficulties. Within my current role in the NHS, I work with people with persistent physical health problems and long-term mental health difficulties to help them to learn different ways to cope with their physical symptoms and manage their emotions.

I have experience of working with all adult age groups and with various presenting difficulties including trauma and PTSD, emotional dysregulation, personality difficulties, anxiety, depression, and with people with long-term health conditions, which may be impacting on a person's mood. I also have experience of working with people who are autistic, often helping people to make sense of their world and their experiences. This includes supporting people who are diagnosed as autistic, as well as supporting people who do not have a formal diagnosis. If required, I can draw on other therapeutic approaches including Dialectial Behavioural Therapy (DBT), Psychodynamic Interpersonal Therapy (PIT), Cognitive Behavioural Therapy (CBT) and Mindfulness based approaches and integrate them into our sessions.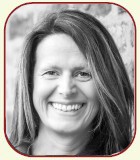 Fiona Douglas
Counsellor / Cognitive Behavioural Therapist
Level 4 Diploma in Counselling - 2006
National College of Hypnosis & Psychotherapy Diploma in Hypnotherapy - 2007
Diploma in Cognitive Behavioural Therapy (CBT) - 2008
Postgraduate Certificate in Supervision - 2011
Diploma in Coaching - 2021
BACP Registered Member
GDPR Compliant

I am an experienced counsellor and have been in practice for over 15 years. I offer a safe and comfortable space for you to explore issues you may be experiencing, life changes you may want to make or goals you may wish to achieve. My clients find me warm, friendly and empathic, whilst offering a level of honesty and supportive feedback. We can explore strategies to use in life and also discuss past events.

My counselling practice has developed over time to incorporate CBT (cognitive behavioural therapy) strategies and interventions, mindfulness, and therapeutic hypnosis where appropriate. I offer solution focussed therapy and also offer longer term counselling if a client feels they want that option.

Issues I have worked with include abuse, anger, anxiety, bereavement, bullying, depression, disabilities, emotional distress, gender identity, health related issues, life skills, loneliness, low self confidence, low self esteem, loss, mental health, miscarriage, personal development, redundancy, relationship problems, self harm, sexual orientation, stress and work related issues.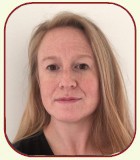 Sam Cooke
Clinical Psychologist
(seeing individuals)
Doctorate in Clinical Psychology
HCPC Registered
Trained clinical supervisor
GDPR Compliant

I qualified as a clinical psychologist in 2012 and have since worked in a variety of roles in adult and young adult mental health settings. These roles have involved providing therapy, supervision, training and consultation to other professionals. I currently work as a specialist psychologist in the NHS. Many of the individuals I have worked with have been impacted by their early experiences and particularly trauma. In my therapeutic work, I endeavour to collaboratively make sense of the experiences which have led to the person's current difficulties, identify the things which are keeping them stuck, and support them to make changes.

I draw on several evidenced approaches in therapy and supervision, mostly Cognitive Analytical Therapy which focuses on our relationships and the patterns which we develop, but also Compassion-focused therapy, Mentalisation-based and Acceptance and Commitment Therapy. It is very important to me that our work is collaborative and that we develop a shared plan for the therapy.

I work with adults and young people 16+, and can also offer clinical supervision.
Dr Diane Griffiths
Clinical Psychologist
GDPR Compliant

What I offer:
I am an experienced Clinical Psychologist offering a confidential psychological therapy service. I use the most effective therapies such as EMDR (Eye Movement Desensitization & Reprocessing), CBT (Cognitive Behavioral Therapy) and Cognitive analytic Therapy (CAT).

I work with people whose past traumas have manifested in many forms of emotional distress such as: Anxiety, depression, phobias, post-traumatic stress, low mood, difficult unusual beliefs and distressing voice-hearing.

The therapy begins by together understanding how the problem developed and how it is maintained. Your therapy will be tailored to your individual needs which may draw on a number of approaches. At the end of your therapy, you will have a written summary of your therapy which includes potential unhelpful patterns to look out for and new ways of coping.

Therapy can be online or face-to-face. We can also include family members and loved ones. In truth it's difficult to give a precise description of how therapy will proceed as each piece of therapy is unique. However, the therapeutic relationship is central, as is working in a collaborative and empowering way.

About me:
I qualified as a clinical psychologist in 2006 and have worked in the NHS for over 20 yrs. I currently hold the position of Principal Clinical Psychologist and help to manage a large psychological service within a busy Early Intervention for Psychosis service. 

In addition to my training as a Clinical Psychologist I have gained further postgraduate qualifications and specialise in several different therapeutic approaches. A proportion of my role involves teaching and supervising other Clinical Psychologists. My work usually involves sitting together but can also involve taking the work out of the therapy room if together we feel this would be helpful.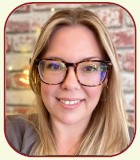 Collette-Northover
Integrative Counsellor and CBT Practitioner
BACP Registered
GDPR Compliant
Diploma in Therapeutic Counselling
Diploma in CBT (Cognitive Behavioural Therapy) – pending
In-person and remote sessions available for ages 16years +
I have undertaken further training in:
Coaching Principles, DBT Skills, Theory and Techniques, Emotional Freedom Technique, Breathwork and Mindfulness, Domestic Violence and Abuse Awareness, Counselling Children and Young People, Substance Misuse, Gender Identity and Expression Awareness, Therapeutic Group Facilitation, Trauma and Crisis Recovery.

As a therapist I have worked with clients of all ages and backgrounds, in Private Practice, within the NHS, and the Third Sector. In addition to one-one sessions, I facilitate mental health and wellbeing retreats, workshops and therapy groups.

My approach is warm, empathic and non-judgmental. Our sessions provide a safe, reflective and confidential space where all of you is welcome, providing the freedom to explore what really matters to you. I have experience of working with a variety of issues, including stress, depression, anxiety, relationship difficulties, low self-esteem, attachment issues, health anxiety, social anxiety, OCD and more.

Therapy can be a powerful experience, my role is to support you as you journey into a deeper sense of self-awareness, self-connection, whilst processing painful and uncomfortable emotions. During our sessions, we will work towards understanding the root cause of the difficulties you are experiencing, before creating a meaningful plan and a way to move forward. We will aim to recognise and understand patterns, how and why they developed, allowing an opportunity to learn new skills, modify and adapt unhelpful cycles.

Together we can work towards increasing emotional resilience, confidence, self-acceptance and developing a more fulfilling and authentic way of being. I believe in treating everyone with respect, sensitivity, and compassion. I tailor each session to meet each person's unique and specific needs.